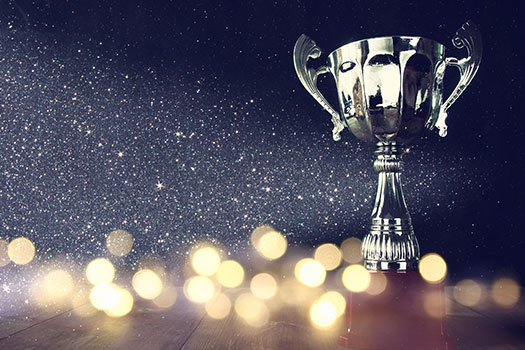 Receiving an award represents a great moment in anyone's life, and you want the recipient to cherish both the moment and the physical commemoration of the achievement. Adding custom engraving to plaques or trophies brings a special touch to an already important day for the recipient. If you're unsure about including an inscription on an important award for a friend or colleague, consider the following reasons why doing so can make all the difference. 

Authenticity
Engraving an award reinforces the official look and feel of the trophy or plaque. By noting the date, organization giving the award, recipient's name, and other key details, the honoree can display the achievement with pride and confidence. Those who see the keepsake will recognize its authenticity right away because it will be unique to the owner. Furthermore, placing your organization's name on the award ensures a high-caliber person deserving such a distinction can carry on your good name and reputation. 

Memorability
People often receive citations or other notable signs of achievement following significant accomplishments in their career, and awardees will likely want to pass these on to their families and display them with pride. By preserving key details in an inscription, you can ensure the honoree's effort stands the test of time. Or, for people changing careers or stations in life, a meaningful dedication can reinforce your gratitude for their time as they prepare for the next chapter. No matter what, making the award memorable by including a personal engraving ensures it is cherished well beyond the day you give it. 

Personal Touch
For gatherings where many people will receive an award, an engraving or commemoration can mean the difference between a generic plaque and a truly personal keepsake. Consider how your honoree will feel if he or she receives the exact same token of appreciation as 20 or 30 other people. By marking the occasion and the honor with a personalized inscription, the recipient will feel the recognition you intend. Such a personal touch can also serve to boost the recipient's enthusiasm if the award is part of his or her continued effort on a difficult project or assignment. 

Accolades
More than anything, engraved glass and acrylic awards show you are paying attention to the effort and dedication of the honoree. By memorializing all the reasons the recipient deserves an award, you are telling him or her, "I see your hard work, and I'm grateful for it." Such positive reinforcement can have a strong impact on honorees by making sure they know how much they are appreciated.
From sports trophies to military awards, turn to Gold Medallion Awards if you need an award or multiple awards engraved. Give us a call today at 858-279-4970 for a complimentary quote.