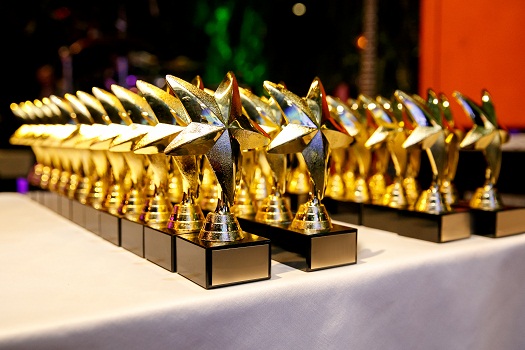 Trophies and plaques have been around for centuries. It's recorded that the first trophies to ever be awarded for an accomplishment were wreaths given to athletes during the Olympic Games in Ancient Greece. Plaques have a similar history. First discovered as existing in the thirteenth to fifteenth century in Nigeria, they were also used to celebrate an accomplishment. Since both are given to commemorate achievements, it's understandable why it could be difficult to decide on the appropriate award.
The Case for Trophies
When choosing between giving trophies or custom plaques, San Diego residents need to know the first rule of thumb is determining whether the occasion is celebrating athletics, arts, or something else. Throughout history, trophies have mostly been given to recognize achievements for outstanding athletic abilities. In more recent times, outstanding artistic abilities such as singing and acting have also been recognized with trophies. However, a trophy can be awarded to someone for any occasion if that's what you truly wanted to do. Typically, though, trophies are reserved for celebrating athletic and performing arts achievements.
If a trophy is the right award, the next thing you need to know about is the event. Knowing exactly what the commemoration is about can help you make decisions on the size, shape, material, and wordage of your custom trophies. San Diego coaches, for instance, most likely wouldn't want to give a mega-trophy to a team that came in last. Keep the extravagance of the award in mind when choosing. If awarding an entire team, smaller trophies may be the right fit. Once you know the details of what you want the trophy to look like, it's simply a matter of making it happen.
The Case for Plaques
Plaques are typically used to commemorate historical places and academic, literary, and vocational achievements. These awards would be great to give to an outstanding employee, boss, student, teacher, business, or school. Giving out a plaque boosts morale and makes people feel accomplished and valued.
With this in mind, plaques can also be given to commemorate historical places or outstanding businesses. As with trophies, you need to understand what the event is. If giving a plaque to a business, the location and size of the event are important. If the event is outside, having a material that doesn't degenerate in the rain is crucial. Plaques given to individuals can sometimes be smaller and more personal.
Get in touch with Gold Medallion Awards if you're planning on giving out a trophy, plaque, or other type of award certificate. San Diego residents can call 858-279-4970 to receive a custom quote for their order.