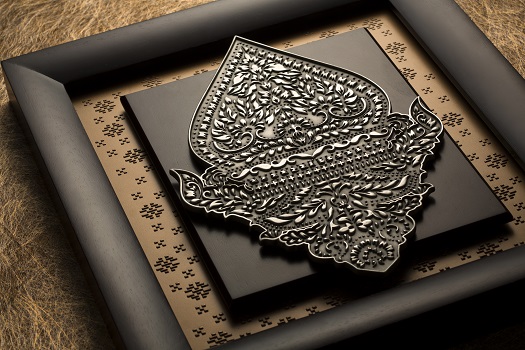 There are many reasons giving a photo plaque as an award is an outstanding choice. Offering a photo plaque is a unique gesture that can be remembered long after even the most thoughtful traditional gift is forgotten. Photo plaques become cherished decorations, capturing meaningful moments in time and bringing joy and excitement to the recipient for years to come. Consider these major reasons offering a photo plaque is a superb idea.
1. Showcase Love and Appreciation
You can create a one-of-a-kind photo plaque to celebrate your love for someone in a special way, and it's far more personal than other types of awards. If you're part of a couple and want to express romantic love, you may choose to do so by giving your significant other a photo plaque as a surprise on your anniversary or his or her birthday. A photo plaque that shows deep gratitude for the person in your life is a sweet effort that can be deeply appreciated for years to come. Children may also decide to show love for a parent by awarding him or her a plaque declaring "Terrific Mom" or "The Best Dad Ever."
2. Memorialize a Team Effort
Photo plaques are a great way to memorialize a championship game or another breakthrough team effort that deserves recognition. Many coaches offer photo plaques to capture a remarkable victory or significant collectively cherished moment. No matter how old you get, being able to look back at a spectacular team moment on a photo plaque is priceless.
3. Award Stellar Performance
Nothing captures defining accomplishments and appreciation for superior performance in the workplace like award plaques. San Diego companies can recognize an employee or manager who meets or exceeds a momentous company goal with a beautiful customized photo plaque. Offering public recognition to someone with a photo plaque is much more valuable than a mere monetary reward. Students of all ages are thrilled when they receive such an award from their teacher or professor in front of the class or as the center of attention in a crowded auditorium. The recipient can recapture that motivating, exhilarating level of energy again by gazing at the same photo plaque years in the future.
4. Capture a Milestone Achievement
If you want to commemorate a milestone in the life of someone you care about, consider doing it with a beautiful photo plaque. Graduating from high school or college may be a photo plaque moment in many households, especially if the recipient is the first one in the family to do so. Breaking ground on your first business or paying off a home can also be considered great achievements, and a photo plaque can honor those moments in a unique, long-lasting creation. A picture alone says more than a thousand words, but a milestone moment can speak forever through a photo plaque.
Whether you're looking for just the right way to say thank you to an employee, teammate, or loved one, a photo plaque can capture your message in a uniquely special way. Gold Medallion Awards can help you choose the perfect setting for your message. From special plaques to corporate awards to football trophies, San Diego residents can count on Gold Medallion to serve all their award needs. Drop by or call us today at 858-279-4970.