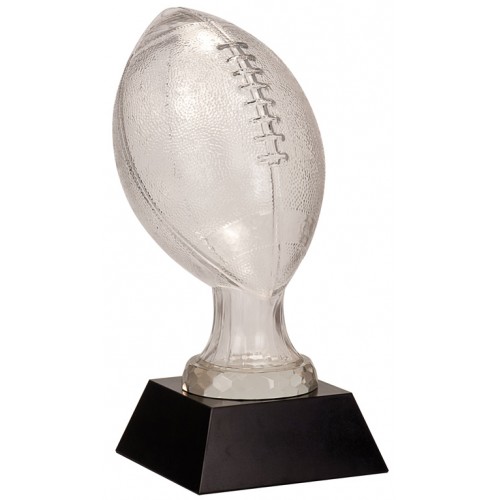 Presenting football players with plaques and awards can be a dazzling way of marking the achievements they have made. It helps inspire them to do their best and put in great performances always. Whether you run a local club, school football team, a league, or a once-in-a-lifetime tournament, there is a need to have trophies to present to the teams, individual players, and even the coaches. That being said, here are the top reasons you need to give a football trophy to players: 
Builds Confidence 
When you reward players with a trophy it helps give positive reinforcement to their dedication and commitment in competing with others. It helps build confidence and allows the players to work hard so that they keep on defending. The awards create unity in the team, enabling players to work together and make huge progress in keeping their game alive.   
Creates Positive Learning Environment 
Playing football involves learning how to be better players. Rewarding the players creates an environment where the players feel recognized and valued for their effort. The players will strive to learn football skills so that they keep their fans happy and contented. Awards encourage players to collaborate with their coaches and learn various skills, tactics, and strategies they can apply when playing.  
Increases Motivation 
In any sporting activity, motivation plays a crucial role in achieving great results. When players find that they are not being recognized, they are demoralized. They may not put their talents to work and the team as a whole suffers. There are incidences where you see a good team doesn't perform as desired because it is not being rewarded even for the little effort they are making. Trophies help the players unleash their potential and go all-out to win their matches, tournaments and other competitions. If you create a target for your team or players and offer prizes or awards for those who meet the target, it makes them be motivated to attain the target. You can have various rewards tied in with reaching the set target.  
A Way of Celebration  
Football awards can serve as a symbol of achievement. When a team or players are awarded, they join the celebration for the good work they have done. It helps inspire them to make more efforts to beat their competitors when they play. The celebration brings a sense of togetherness. The players are able to connect with each other and work in unison to deliver excellent results in their matches. Rewards create a great experience for the players where they support each other because they don't want to let their fans down.  
If you want to incentivize your players to put in consistently excellent performances, you should consider rewarding them with trophies. The trophies come in different forms and sizes, and depending on whom you want to reward you can choose the right style of trophy. For example, a glass football trophy can be presented to your team when they win a tournament, match, or any other football competition. You can even have a trophy for the best player, the best scorer, and the most disciplined player of the year, tournament, or league season.