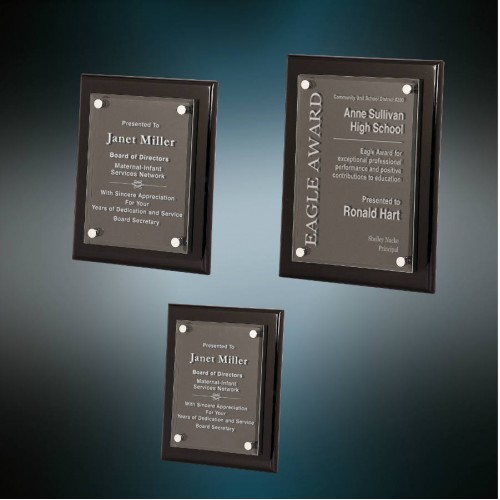 It's often overwhelming to decide the award to give to your employees. There are different situations and reasons why you reward and recognize your employees. Even before you head to the awards store, you should visualize what the intent of the reward is. Do you want an employee to continue working hard and give exceptional performance? Do you want to put showcase the importance of teamwork? Or do you want the family of an employee to see that you really honor and care about that employee? These are some of the things that you should have in mind before you settle on specific corporate plaques for the employees.  Often corporate businesses make mistakes when deciding on a corporate award.
Some of the common mistakes they make are: 
Not Identifying the Purpose of the Awards 
Before you can give an award, you need to realize the purpose it's serving. This forms the starting point to choose your corporate recognition award. If you are recognizing the employee of the month, a perpetual plaque could serve the purpose. If it's an employee who is retiring and has been with the company for a long time, something like a clock can work out. This is because they are going to place it in their home. Perhaps you are looking for something unique which has the company logo on it, then in this case, you can go for custom recognition awards. Something to mention here is that nothing is set in stone regarding awards. Many things come into play when you want to select an award, including logistics, price points, and the recipient.  
Not looking at the Logistics in Design Timelines and Movement 
In addition to the recipient, you want to examine the logistics in both design and movement. If you are going to have the award shipped, you want to consider a material that is not easily breakable in transit. For example, acrylic awards can prove handy if you are going to ship the piece. In addition, acrylic awards are durable and have a crystal look. When you don't consider the timeline, it can be a problem in designing or choosing the award. If the award has to be purchased faster, you may not have the time to order a custom-designed piece. In this case, you can choose what is available in the store.  
Not Clearly looking at the Price of the Award 
The costs involved in the design and shipping of the award should be within budget. You may be excited about a particular design, however, it fetches more than you may think. This can put a dent in your pocket. Since a rewards store doesn't want you to break a bank, you need to be reasonable when determining the budget.  
Crystal-looking awards have a high-perceived value and will be priced higher. Ask yourself, "Do you have to go with the crystals or you can pick other alternatives?" If you're stretching thin, a plaque may be a good option to award your employees. In addition, when determining the cost, you need to include all other related expenses that go with the occasion for example, promotional product giveaways or even custom tee shirts.  
These are some of the mistakes that corporate businesses make when they want to purchase awards for their employees. These mistakes can lead to costly outcomes. For instance, if you choose a delicate material for the award that is going to be shipped, it may arrive in bad shape. Also, when you don't budget for other expenses for the award occasion, it could lead to financial difficulties. In essence, the process of choosing the best business awards boils down to identifying the purpose, the logistic, the price point, and the recipient.