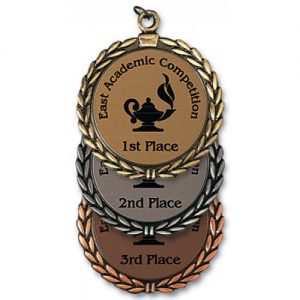 A medal is a keepsake that winners treasure for a lifetime. Even if it was won in middle school, it marks an accomplishment that exceeded the efforts of peers. It is a representation of talent, hard work and dedication put into achieving a goal. These days, schools, sports teams, and other institutions can easily put together a medal design and place an order for delivery online. Here are some key considerations to factor in when choosing to when purchasing custom medals online. 
Consider The Event
Whatever design features you use, it should coincide with the particular type of competition. You do not expect a basketball to feature in a debating event medal. The imagery should be a good representation of what kind of event was hosted.
Old School or Modern
You will need to decide what kind of feel you want to give your medal design. For an old school charm, think back to the history of the community, the place of the event or related notable past events. If you prefer to take a more modern approach to the design, consider unusual shapes and sharp contemporary colors for the ribbon. You can also opt to adopt the event logo. This is something that will likely already be in use in banners and flyers for the event. This can help keep the theme consistent.
Consider The Competitors
While an elegant gold-colored medal would be great for mature athletes, younger competitors may better appreciate something more in keeping with their age. A touch of color or incorporated cartoon design may be better appreciated by younger ones. Such imagery may also be a part of the event logo design, making it an easier decision.
Choose Quality Ribbons
After putting serious consideration into the design of the medallion, you definitely do not want to skimp on the ribbon. Make a careful choice of color. It can be in keeping with the event colors or anything that simply goes well with the medallion design. Ensure you choose a material that will be long-lasting. There is a good chance the medal will send a long while hanging somewhere on display.
Medals are meant to remember a special occasion and the accomplishments made. As you customize the design to fit the event, try to put yourself in the shoes of the competitors and consider if they would be happy to see the medal being hung around their neck. Opting to buy custom medals online offers a greater variety of choices than visiting a medal shop. You have a wider selection to choose from or take inspiration from. In addition, comparing prices from different vendors helps you find the best deal possible.